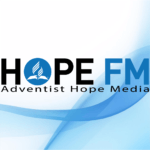 Over the years God has truly bless HopeFM as our listener base continues to grow exponentially!
More and more people are tuning in on DAB Radio, or listening online, and having access to the wonderful inspiration and hope found in our variety of programming.In addition, we now operate 3 studios in Nottingham, Birmingham, and Manchester providing an ever expanding range of life-changing programming for our listeners. We are thankful for all the positive feedback we have had to date, and for the stories of lives changed and hope received!
Yet none of this is possible without the generous donations of our supporters. The money raised from your donations goes to further the work of sharing the good news and helps to pay for many of our running expenses such as servers, studio equipment, online bandwidth, licensing , and exiting and new DAB Multiplex sites to broadcast to even more local community areas.
With God's help and your generosity, we aim to continue to provide high quality and life affirming shows and programming throughout the UK and Worldwide for many years to come.
So you see, we couldn't do this without you.
Thank you for your support, and may God bless you always!