All
Bible Study Hour
Education Matters
Family Matters
Mens Health
The Prayer Line
Stand Up & Stand Out
Start Anew
Sunday Show
Teens Talk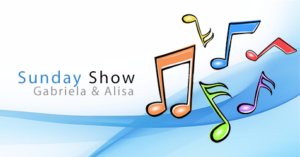 The Sunday Show - Gabriela & Alisa
How to deal with bullying

Teens Talk
Drugs and Music Part 2

Teens Talk
Drugs and Music Part 1

Prayer Line
Deterred Destiny

Start Anew
Can you really heal your body without prescription medication?

Prayer Line
Purpose

Start Anew
Healing hearts and restoring minds.

Prayer Line
Why don't we experience miracles?

Family Matters
1st August 2018

Start Anew
Food for the brain.

Education Matters
How to help your child deal with failure.

Prayer Line
Compromise and Complacency

Start Anew
Happiness

Bible Study Hour
The secret of success

Prayer Line
How do I change my mindset?

Start Anew
Summertime food

Bible Study Hour
17th July 2018

Prayer Line
How can I grow my relationship with Christ?

Start Anew
Juicing

Stand Up Stand Out - 7th June 2018
Men's Health-Week2- Prostate Cancer
Men's Health Week1- General Health